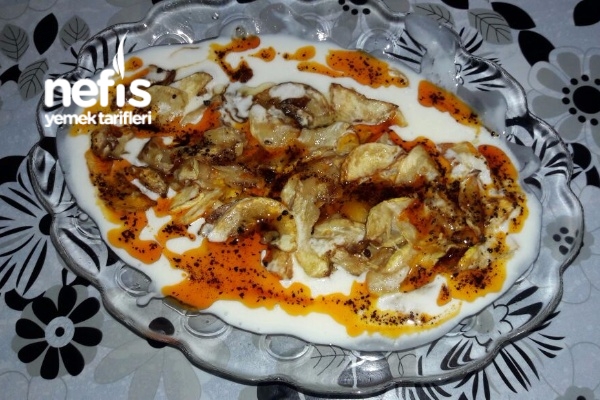 <br />
Materials for the Definition of Frying with Yogurt
2 potatoes
2 zucchinis
2 eggplants
on:
Garlic yogurt
1 teaspoon salt
1 teaspoon of paprika
Half a tea glass of liquid oil
Liquid oil for frying
Yogurt Frying Definition Preparation
Eggplants are peeled, chopped round, kept in salt water. Zucchini and potatoes are also cut. Eggplants are dried. All vegetables are fried in oil and put on a serving plate. Garlic is beaten and mixed with salt and yogurt. Pour over fried vegetables. Liquid oil is put in a small sauce pot, heated, put in chili peppers and lightly burned. It is rolled over our fries.