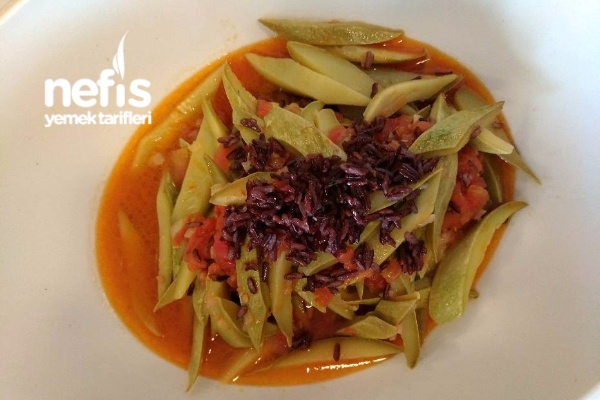 <br />
Tools for Wild Rice Zucchini Definition
4 medium length squash
2 medium onions
3 medium tomatoes
Wild rice
1 lemon
Salt
Olive oil
Half a glass of water
Wild Rice Zucchini Definition Preparation
We cut the head and the end of the pumpkins and slice them accordingly, we take a container into the water and put half a lemon on it.
Then we cut the onions into small cubes and put olive oil in it. We take it to the pan and roast it until it turns pink.
We peel the tomatoes, apply the process and combine with onions, we boil our wild rice with the help of a coffee pot (wild rice color is black ????)
Then we add the zucchini that we soak in water to our pan. We squeeze half a lemon and add half a glass of water and cover it with greaseproof paper. We wait until the pumpkins are cooked. ????
If our wild rice is boiled, we strain it, we serve it in a container of your choice after the cooking process of the pumpkins takes place.
You can serve hot or cold by sprinkling on wild rice. ????