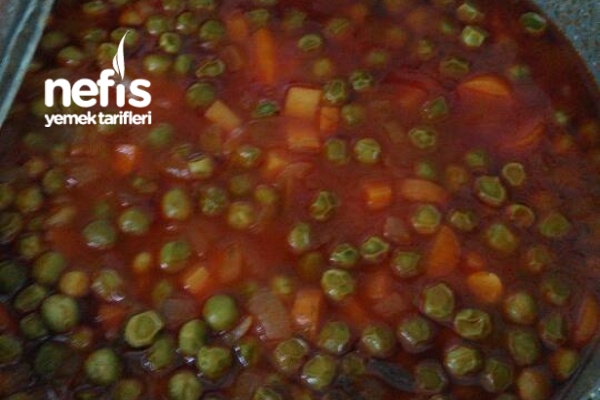 <br />
Equipment for the Definition of Vegetarian Pea Dish
1 large onion
2 tablespoons of olive oil
2 tablespoons tomato paste
2 cups peas
3 carrots
2 potatoes
A handful of dill
Salt
Water
Vegetarian Pea Food Definition Definition
The peas are boiled for 5 minutes.
Roast 2 tablespoons of olive oil and onions in a saucepan.
When the onion is lightly roasted, it is roasted in carrots for 5 minutes.
Add peas and potatoes.
Add water until it passes.
When the water starts to boil, add the dill and leave to cook.
Enjoy your meal.