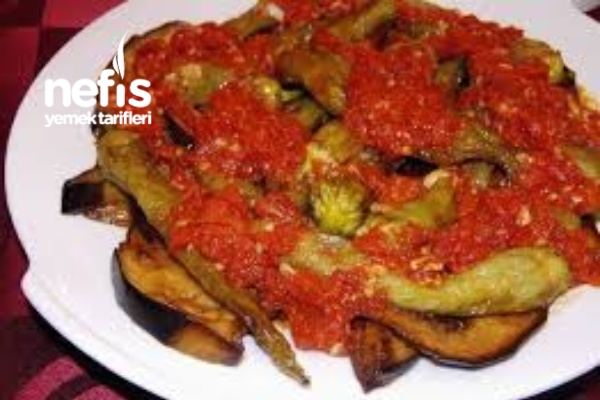 <br />
Equipment for the Definition of Vegetable Roast with Tomato Sauce
2 eggplants
5-6 pointed peppers
1 potato
4-5 tomatoes
salt
thyme
of paprika
to fry; liquid oil
Definition of Roast Vegetables with Tomato Sauce
Cut the eggplant off the variegated strain in half.
Chop transversely.
Also cut the peppers in the middle. Remove the handle.
Also cut potatoes exactly.
Chop in half a month.
Add oil to the pan.
When the oil is fried, fry the eggplants and peppers, respectively.
Add it to the plate with a paper towel, but rather to degrease it.
For tomato sauce; peel the peel of the tomatoes. Grate.
Put the tomatoes into a pan and add mashed oil
Cook enough.
Add the spices.
Put the fried vegetables on the serving plate.
Pour the tomato sauce over the
.
Bon Appetit ;)))