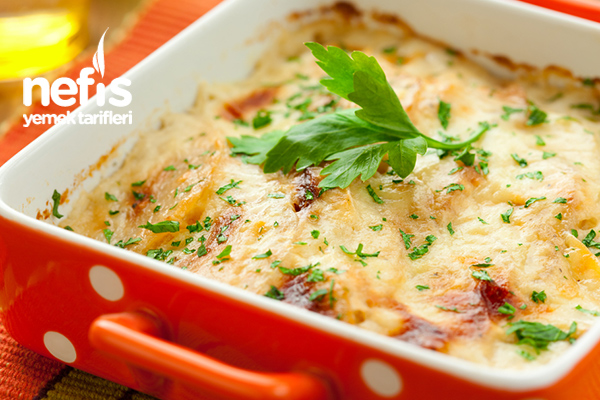 <br />
Vegetable Gratin
Materials for Definition of Vegetable Gratin
500 g broccoli
250 g carrots
250 g cauliflower
2 cubes Knorr Chicken Juice Bouillon
2 cups of milk
1.5 tablespoons flour
¼ teaspoon ground black pepper
50 g grated cheddar cheese
Definition of Vegetable Gratin
Boil the carrots in a pot. Add the broccoli and cauliflower to the pot 3-4 minutes before removing the carrots, and boil them while remaining alive. Strain the vegetables. Arrange vegetables in a heat-resistant glass container.
Add milk and flour to a saucepan. With a whisk, stir until no lumps remain. Turn on the fire and cook on medium-low heat, stirring, until it becomes a consistency. When the mixture is hot, add black pepper and 2 cubes of Knorr Chicken Juice Bouillon and melt. Spread the sauce over the vegetables, covering all sides.
Add grated cheddar and cook in a 180-point preheated oven for about 25-30 minutes until a golden yellow color field. Serve hot. Bon Appetit!