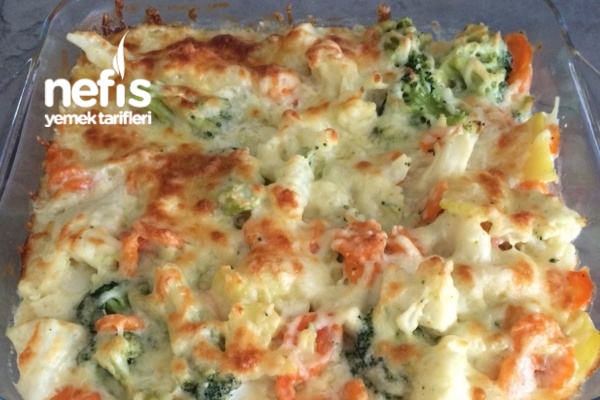 <br />
Equipment for Vegetable Gratin Definition
1 small cauliflower
1 broccoli
2 carrots
1 large potato
Salt
Pepper
For bechamel sauce:
2 cups of milk
1 tablespoon flour
2 tablespoons butter
1 egg yolk
Salt
Pepper
For
Above:
Vegetable Gratin Definition
We wash, chop and boil the vegetables. We pour boiled vegetables into the glass ovenware. We put salt and pepper on top.
For the bechamel sauce, we put the flour and the butter in the pot and roast it. We add milk and whisk with a whisk. We add the egg yolk and whisk it urgently, throw out its salt and pepper. We mix and cook. After the sauce is cooked, we pour it over the vegetables, sprinkle with grated cheddar cheese. We bake the cheese until it melts in the previously heated 180-degree oven.
Bon Appetit ????