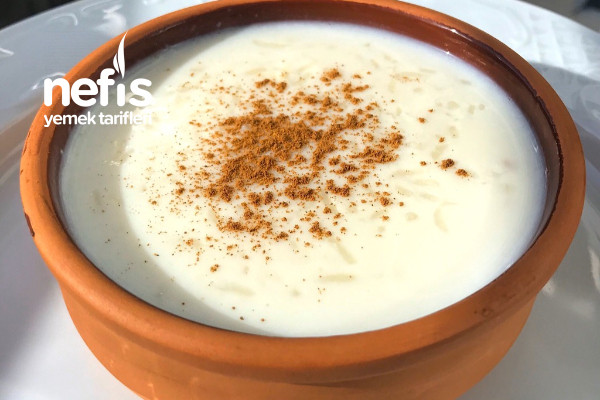 <br />
Materials for the Definition of Sugar Free Rice Pudding
Why use basmati rice or whole wheat rice, not conventional rice?
Its glycemic indices are very low compared to conventional rice. therefore, it does not raise blood sugar rapidly.
1 serving of the definition is 250 calories on average.
1/2 (half) tea glass basmati rice / whole wheat rice
2 cups of milk
1 teaspoon starch
2 full tablespoons of honey
1 teaspoon of vanilla
1 teaspoon of cinnamon
Sugar Free Rice Definition Definition
Wash the rice sufficiently.
Boil 2 tea glasses of water and half tea glasses of whole wheat / basmati rice on low heat until the rice water is absorbed.
Add 2 cups of milk and half a cup of water in it when the rice drains.
Boil the milk for 20 minutes. Stir occasionally so as not to catch the bottom.
Add 1 teaspoon of starch that you dissolve in a little water and boil for another 15-20 minutes.
Take it from the stove, add the honey, vanilla and cinnamon and mix. Divide into bowls. Bon Appetit!.