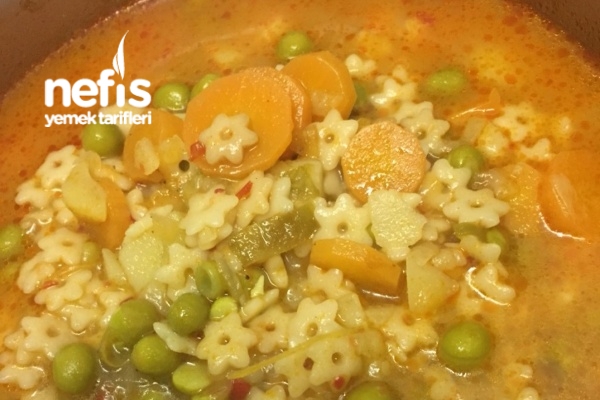 <br />
Equipment for Star Pea Dish Definition
200 grams of peas
1 onion
1 pointed green pepper
1 carrot
2 medium length potatoes
2-3 handfuls of star pasta
1 tablespoon tomato paste
Optionally, salt, pepper, chili peppers.
Star Pea Food Description Definition
• After chopping the onion and pepper, let's fry in liquid oil.
• Let's add potatoes, carrots, tomato paste, pasta and peas.
• After a little roasting, add the water and spices and boil until all the ingredients are cooked.
Enjoy your meal.