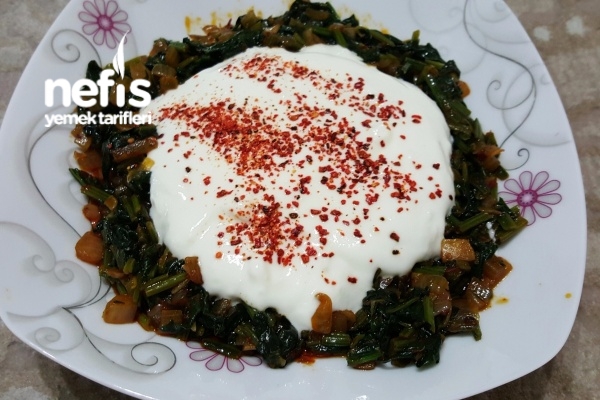 <br />
Materials for the Definition of Spinach Roaster with Yogurt
1 kilo of spinach
2 medium onions
1 tablespoon tomato paste
Liquid oil salt
For the sauce;
4_5 tablespoons of yogurt
1 clove of garlic
Salt
Spinach Roasting Definition with Yogurt
Spinach is chopped by washing.
Onion is cut into small pieces and placed in a saucepan with liquid oil and roasted. The tomato paste is melted by adding tomato paste. Chopped spinach and salt are added and fried on medium heat for 15 minutes.
Garlic is crushed, mixed with salt and yogurt. Put the spinach on the plate and pour yogurt on it. Bon Appetit.