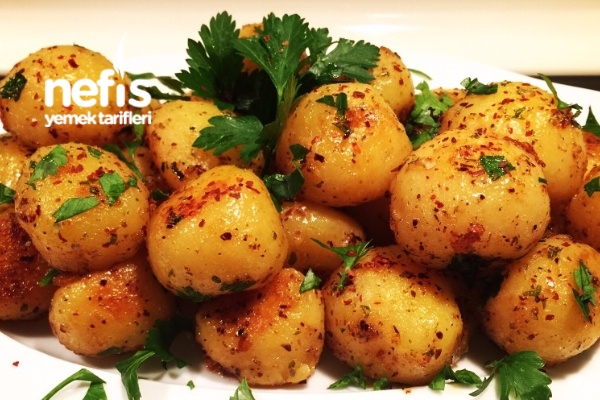 <br />
Materials for Definition of Butter Spicy Potatoes
20 small potatoes
2 tablespoons of butter
Salt
Pepper
Chili peppers
Dried thyme
Half a bunch of fresh parsley
Definition of Spicy Potato Potatoes with Butter
We boil the potatoes in the pot together with their shells until they soften and strain. We peel the shells of the cooled potatoes. In a large pan, we melt the butter over medium heat and add the potatoes. We turn the potatoes by shaking the pan a little more and then shaking the pan. Add salt and spices and cook for about 5 minutes. We cook as much. We pour it on the serving plate and sprinkle with finely chopped parsley.
There is a super flavor with yogurt with garlic on the side or on top. In addition to the main dishes, you can also serve as a side dish.
Enjoy your meal ????????????????