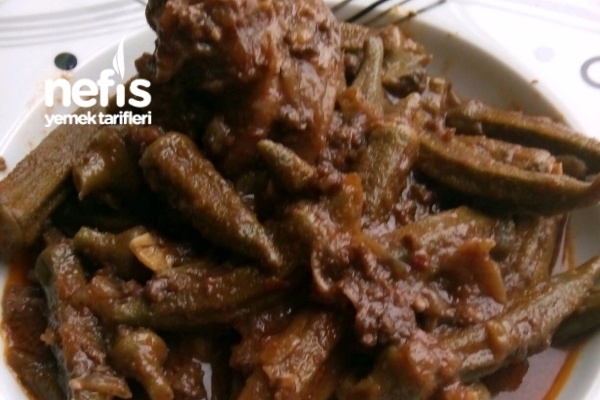 <br />
Sour (Sumacli) Okra Dishes for Definition
150 grams of ground beef (can be in red meat-flaked)
1 cup of oil
2 tablespoons of tomato paste
1 teaspoon salt
1 onion
1 bowl of okra
4 cups of hot water
1 cup sumac
Pulbiber, black pepper
2 cloves of garlic
Sour (Sumacli) Okra Dish Definition Definition
Sumac is rested in hot water from the very beginning.
Onions are chopped small and roasted in oil.
Minced meat is added.
Tomato paste, chili pepper is added to black pepper.
Okra is added, salt is added.
Sumacated water is added and the garlic close to boiling is finely chopped and added.
Okras soften completely.