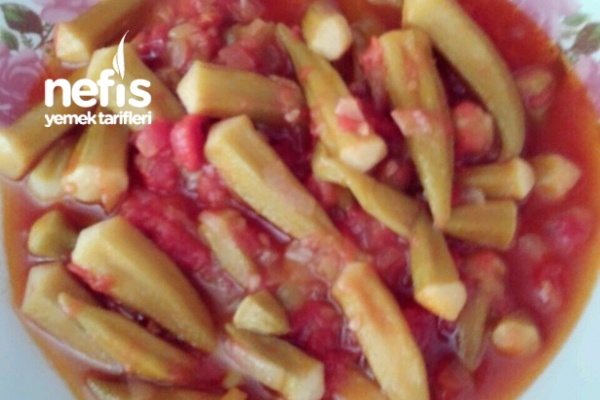 <br />
Materials for the Definition of Sour Okra Dish
Half a kilo of okra
1 onion
3-4 green peppers
3-4 tomatoes
Half a lemon juice or half a teaspoon limo
Liquid oil
Salt
1 / 5-2 cup hot water
Making Okra Food Definition Definition
We wash and clean the okra. We cut the onions and peppers into tiny cubes.
Add liquid oil to the pan and roast onion and pepper.
Meanwhile, we peel and straighten the tomatoes and add to the roasted onion and pepper.
When the tomatoes are soft we add the okra. We add lemon or lemon salt on top.
We roast the okra until they turn color and water. We add hot water and leave it to cook.
5 minutes before downloading, we add the salt and cover the food.
Note: The less we mix the food, the more we avoid it from being saliva.
Enjoy your meal. ????