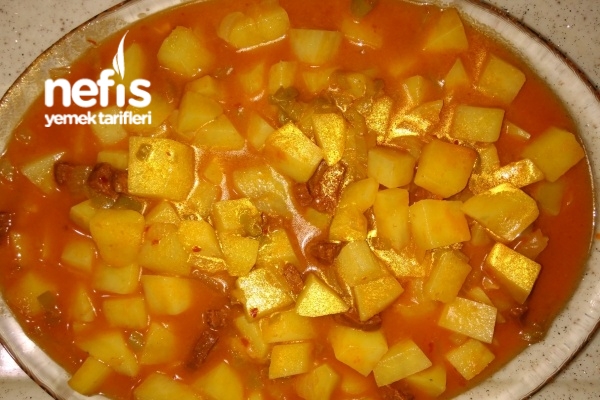 <br />
Materials for Definition of Sausage Potato Meal
3 potatoes
2 pieces of green pepper
1 onion
5-6 slices of sausage
3 tablespoons of liquid oil
1 tablespoon tomato paste
1 teaspoon salt
Chili peppers, cumin
Sausage Potato Meal Definition Definition
Chop all of your ingredients. Heat liquid oil in a pot. Saute your onions and peppers.
Once it is over, discard the sausages and mix a little more.
Then add the potatoes, add the tomato paste and mix for a few minutes.
Add 1.5 liters of hot water to the top of the potatoes.
Cook for half an hour, forty-five minutes. Cover the bottom until it remains slightly juicy and let it rest. Enjoy your meal.