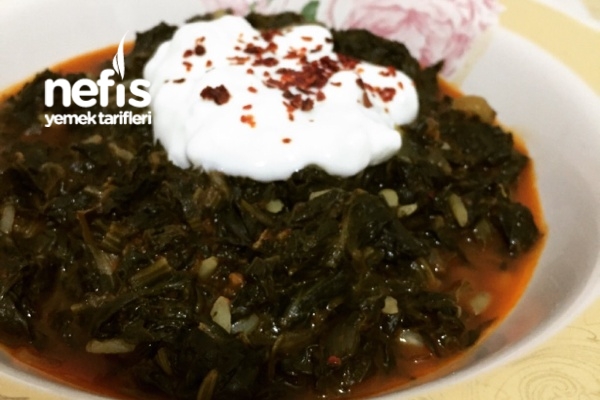 <br />
Materials for the Definition of Rice Spinach Meal
1 kg spinach
1 medium onion
1 tablespoon of pepper paste
2 tablespoons of rice
2-3 tablespoons of liquid oil
Spices
1 sugar cube
Hot water
Rice Spinach Meal Definition Definition
One of its sultans in the winter is Spinach.
Spinach vinegar is kept in the water for a while and it is washed elegantly, weeding out and chopping the edible.
Cube chopped onion is fried with oil and paste is added in a few minutes. Spinach, which is cleaned and chopped, is added, the spinach is expected to release its own water and after it is pulled, the washed rice is added and a little hot water is added and cooked until the rice is cooked.
Add salt, sugar and chili pepper close to cooking.