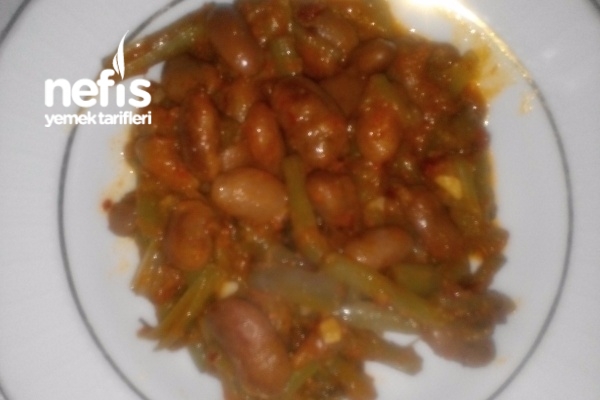 <br />
Materials for Definition of Raised Kidney Beans
2 cups boiled red beans
1 pound of stalk
4 cloves of garlic
1 tablespoon of pepper paste
1 tablespoon butter
1 tablespoon of liquid oil
Definition of Raised Red Beans
After grating the garlic, we roast the tomato paste and add the garlic.
Add the boiled kidney beans and the leftover stalks, roast them a little, add a glass of water and cook until low water is cooked, you can add optional salt and chili.
NOTE: In the hazelnut orchards, it is also pickled in the hazelnut orchards, and it is boiled and canned in jars.
It is very delicious.
Enjoy your honey honey.
☺ ????