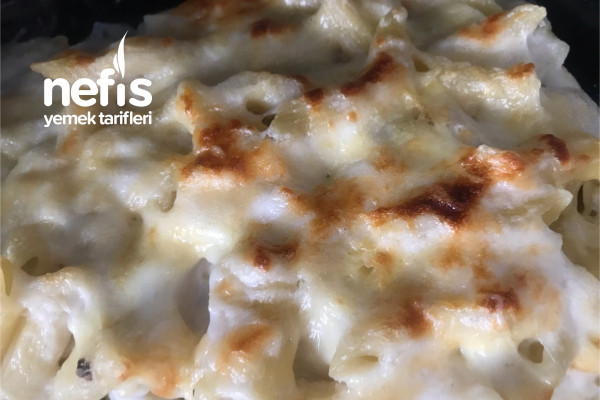 <br />
Materials for the Definition of Puree Pasta with Bechamel Sauce
Half a kilo of mushrooms
5-6 medium length potatoes
1 pack of pasta
1 cup of milk
For bechamel sauce;
4 cups of milk
1 tea glass of liquid oil
3 tablespoons flour
1 teaspoon salt
For
Above;
Cheddar grated
1 tablespoon butter
Definition of Puree Pasta with Bechamel Sauce
We are boiling our pasta before.
We boil our potatoes in another pot.
Then, in a pan, we chop our mushrooms finely and sauté them.
We prepare our béchamel sauce in another pot. We mix the necessary ingredients for the bechamel sauce until boiling and consistency.
Add 1 cup milk to our boiled patetes and crush them into puree.
Then we add the mashed potatoes on the mashed potatoes to the bottom of my boiler and then the pasta that we boiled.
We pour our cutlet sauce and sprinkle the grated cheddar evenly.
We place the butter on top by dividing it evenly.
We bake in 200 stages in the oven until golden brown.
You can get a chic flavor and presentation by frying a chicken with it, bon appetit :).