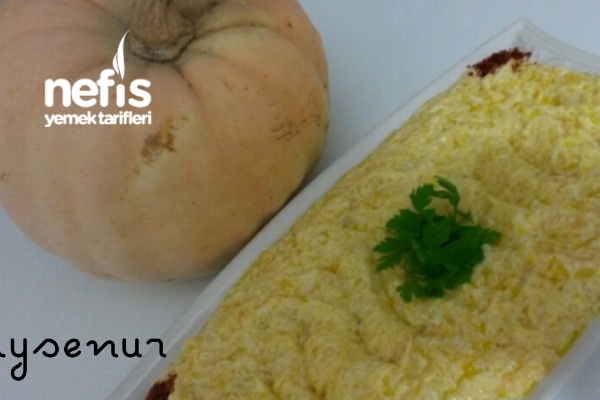 <br />
Materials for the Definition of Pumpkin Tarator
3 slices of pumpkin
1 tablespoon of liquid oil
1 teaspoon butter
1 bowl of yogurt
1 clove of garlic
Salt
Stamps one by one
Pumpkin Tarator Definition Making
Pumpkins are peeled and grated on the thick side of the grater. In the pan, the liquid oil is melted with butter, roasted with the pumpkins for 10 minutes and cooled.
Yogurt, garlic and salt are mixed. Add the cooling pumpkins and mix again and place on the serving plate.
It can be decorated as desired.
Bon appetite to those who will do it already.
Note: I think everyone will suit the taste buds.