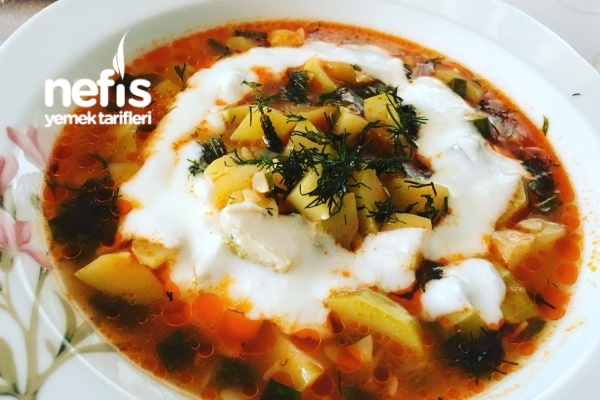 <br />
Equipment for the Definition of Pumpkin Dish
2 zucchinis
3 arms of green onion
2 pinches of dill
Tomato paste, liquid oil, salt
Zucchini Meal Definition Definition
After roasting our tomato paste, put the zucchini, which we cut into cubes, in a pot and let it roast for a few minutes.
Let's put some hot water over it, let's throw the salt and let it cook.
When the pumpkins are soft, let's turn the stove off and add the green onion and dill we chopped.
You can serve with yogurt with garlic ????