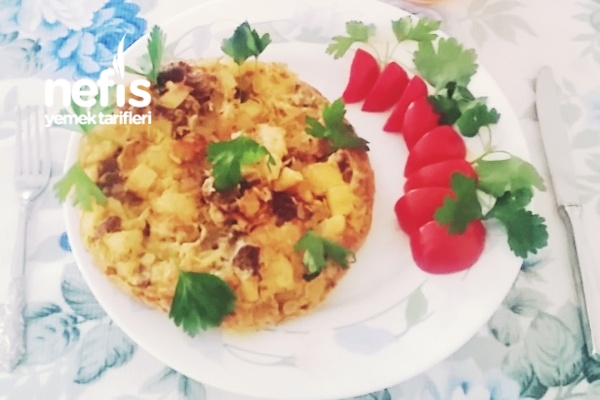 <br />
Materials for Definition of Potato Roasted Omelette
2 potatoes
2 eggs
Salt
Buy powder, find pepper
Thyme
Pepper
Liquid oil
Roasted veal
Cheddar cheese (grated)
For decoration;
Cherry tomatoes 2 pieces
1-2 parsley
Potato Roasted Omelet Definition
Chop the potatoes into cubes, put the hot oil and wait for it to cook.
Break 2 eggs into a bowl and whisk. Add mint, salt, pepper, chili pepper and finally grated cheddar into the egg.
Add the meat to the fried potatoes. When the mixture with the potatoes is done, add the egg mixture and wait for it to cook and place it on the serving plate.
ENJOY IT.