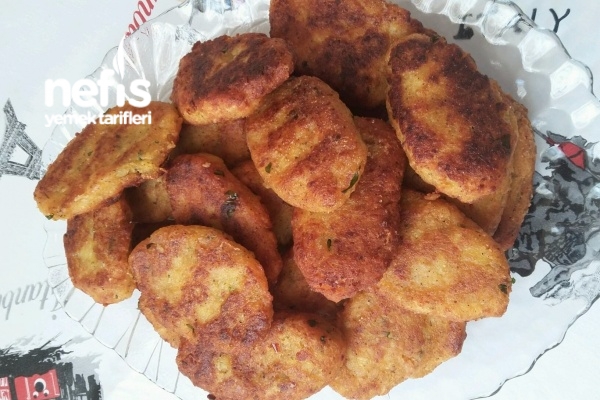 <br />
Equipment for the Definition of Potato Patties
6-7 coarse length potatoes
1-2 cloves of garlic
Eye decision flour
Mint, Parsley, Black Pepper, Red Pepper, Salt
To fry;
Potato Patties Definition Preparation
We boil the potatoes first. After boiling, we leave to cool. We peel the potatoes. We grate and put it in the mixing bowl.
After we grate and add 1 or 2 outer garlic to grated potatoes, we knead a little.
We add the spices and blend again.
We mince the peppermint and parsley and add them to the mixture. We continue to knead flour until it becomes non-stick. After resting in the fridge for about 1 hour, we shape it with our hands and fry it in hot oil.
● ○ • NOTE • ○ ● IF YOU MAKE THE MIX CYLINDER CARPET AND BREAKED EGGS, then POTATO becomes a croquet.
????BON APPETIT ????