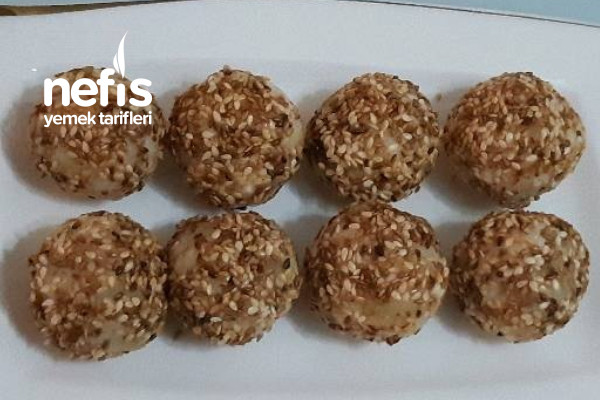 <br />
Tools for Definition of Cheese Potato Balls
2 medium boiled potatoes
3 tablespoons of crushed feta cheese
1 teaspoon of ground pepper
quarter teaspoon black pepper
salt if your cheese is salt free

to find

;
4-5 tablespoons roasted sesame seeds.
Definition of Potato Balls with Cheese
A snack that will suit every table with both its image and taste. First, boiled potatoes are crushed.
Crushed cheese and spices are also added and rolled.
Roasted sesame seeds are served and served.