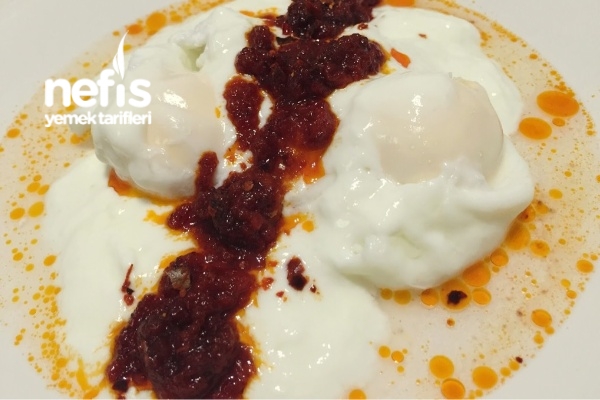 <br />
Equipment For Poaching Definition
3-4 eggs
1 liter of hot water
1 teaspoon of apple cider vinegar
1 teaspoon salt
For
Above;
1 small bowl of yogurt
1-2 cloves of garlic
2 tablespoons tomato paste
1 tablespoon butter
of paprika
Poach Definition Definition
Salt is added to the hot water boiling in a pot with apple cider vinegar. Subsequently, the eggs are broken into the water one by one, before the yolks are scattered carefully.
Mix the grated garlic with yogurt in a small bowl and make it ready.
In a pan or saucepan, fry the tomato paste in the butter that you have melted until it smells. Thus, make your sauce ready for service.
If you want to consume the yolk of the egg according to your preference, take it with a perforated strainer and check it on the serving plates. Serve hot by adding the garlic yoghurt, tomato sauce and pulp pepper.
Bon Appetit.
NOTE 1: You can also choose the angora, which is famous for consuming it as an appetizer, as a meal.
NOTE 2: Be careful not to mix during cooking.