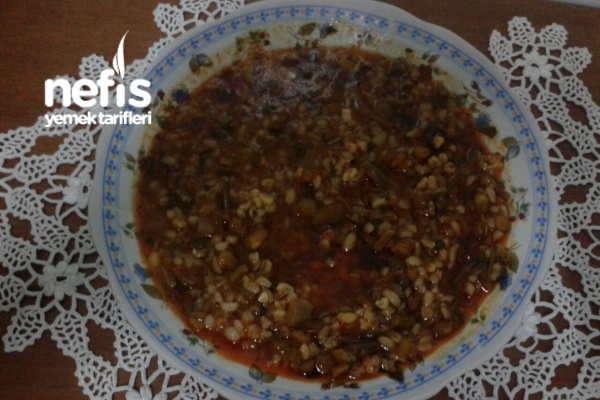 <br />
Materials for the Definition of Pirpirim Vaccine
300 Grams of lean ground beef
a bunch of pyrexia (purslane)
1 cup bulgur
1 cup boiled green lentils
1 tea glass of olive oil
1 head of onion
1 hot green pepper
1 large length tomato
One tablespoon tomato and pepper paste
One teaspoon of black pepper dried mint salt
4 glasses of water
2 cloves of garlic
1 lemon juice
Pirpirim Vaccine Definition Definition
Minced meat is roasted in olive oil, onions and garlic are added and roasted, then tomatoes and peppers are added and cooked for five minutes, then the tomato paste is added and roasted.
Then it is added in pirpirim, bulgur lentils and spices and its water is added and cooked for 30 minutes.
When it is removed from the stove, lemon juice is added and served. Bon Appetit.