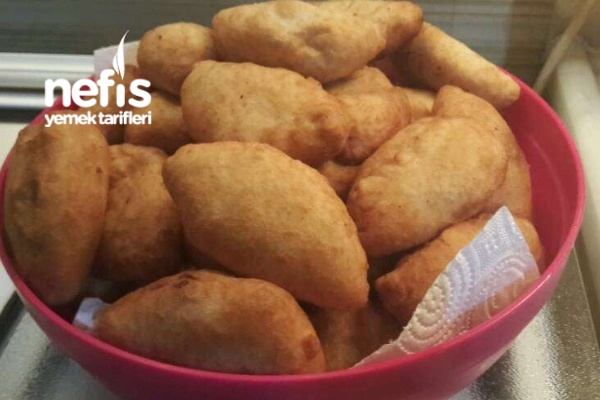 <br />
Materials for the Definition of Piraşgi Kolaç (Baku)
4 bread dough from the bread oven,
Optionally, potatoes, cheese, chopped sausages or minced meat,
2- 3 dry bay leaves and 5 balls of black pepper (for boiling together if you are going with potatoes)
For the inside;
5-6 medium length potatoes (to 4 bread dough)
2 medium onions,
salt,
3-4 pinches of ground black pepper.
To boil;
(Potatoes will be peeled and cut in half)
2-3 dry bay leaves,
5 balls of black pepper.
For frying;
oil.
Definition of Piraşgi Kolaç (Baku)
First of all, we leave our potatoes to boil. After boiling, we remove the bay leaf and peppercorns. Let's chop the onion, add the powder black pepper, adjust the salt and puree. 1 We lengthen the bread dough by hand and cut it with ((—)) 3 cm apart. We spread the modules we cut as much as the size of our palm. We put a tablespoon of inner mortar in it and close it, we fix it with our hands and give it its form in the photo. Bon Appetit 🙂 🙂 🙂