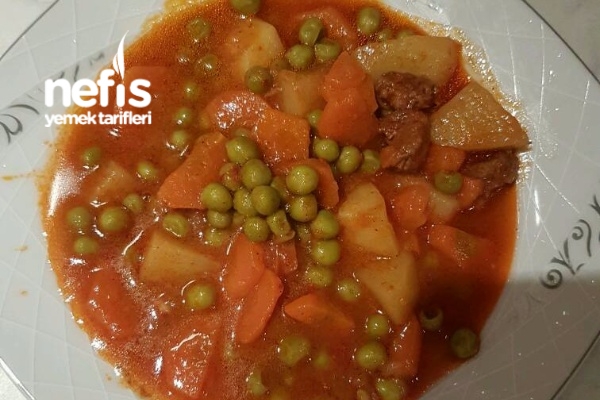 <br />
Utensils for Meat Pea Dish Definition
Half a kilo of peas
2 carrots
2 potatoes
1 onion
200 grams of diced meat
Paste
Salt
of paprika
Pepper
Meat Pea Dish Definition Definition
First of all, let's boil our meat in a pot with water and boil it. In this form, our meat will be softer and it will not give the hengam color we put into the food.
Let's trim our boiled meat. Let's chop the onion, cut our carrots into ovals and cut the thick sides in half. Let's put the onion and carrot together with the liquid oil in the pan and roast. While roasting, let's add our meat a little more and add our tomato paste. Let's cut the potatoes into cubes. Let's add the potatoes and peas and fry a little more.
Let's add our hot water. Let's add our salt and pepper. Adjust the water so that it is above our light meal. Cut it under and cook.