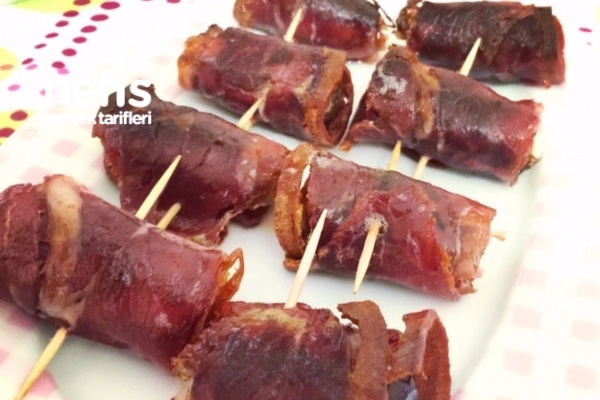 <br />
Materials for Definition of Goat Cheese Date with Bacon
8 dates
8 slices of bacon
2 tablespoons of goat cheese
Pastrami Goat Cheese Date Definition Preparation
First, the seeds of the dates are removed. Goat cheese is placed inside the dates, the seeds of which are removed,
Goat cheese dates are placed on the end of the pastrami and wrapped in a smoking pastry. It is fixed in the middle of it with a toothpick,
Otherwise, it is fried in the pan and lightly fried until the color is medium.
Bon Appetit 🙂