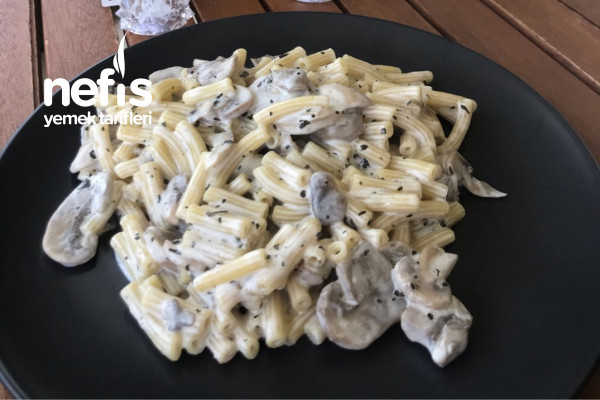 <br />
Materials for the Definition of Pasta with Mushroom Sauce
If 1 pack of mushrooms is less in the package, you can use 2 packs.
2 packs of cream (you can prepare your cream with milk, flour and water if you want, I used it ready)
1 pack of pasta
1 teaspoon salt
1 teaspoon of dry basil
1 pinch of black pepper
Definition of Pasta with Mushroom Sauce
We boil our pasta and put it aside.
We roast the mushrooms, which we chop coarsely, in a single container until they are watered with a little oil.
Then we wait for it to add and creamy our creams.
Then we add salt black pepper and basil and let it cook for 5 minutes.
We can now pour our ready-made sauce onto our cooked pasta and eat it with pleasure.