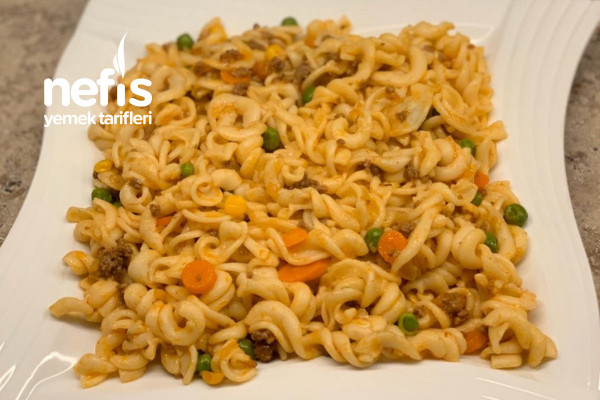 <br />
Materials for the Definition of Pasta with Garnish
A pack of auger pasta
Garnish
Minced meat (100gram)
Paste
Onion
Cumin, ground pepper, black pepper, salt, paprika
Garnished Pasta Definition Preparation
We boil our pasta in a pot before.
We separate 1 cup of the boiled pasta from the water.
Now we take the liquid oil onion and minced meat in a frying pan, add a spoonful of tomato paste and then add and garnish the garnish, and add the water of the pasta, cover the spices and cover.
When the ingredients are cooked, we pour them into the pasta pot and mix them properly. Bon Appetit.