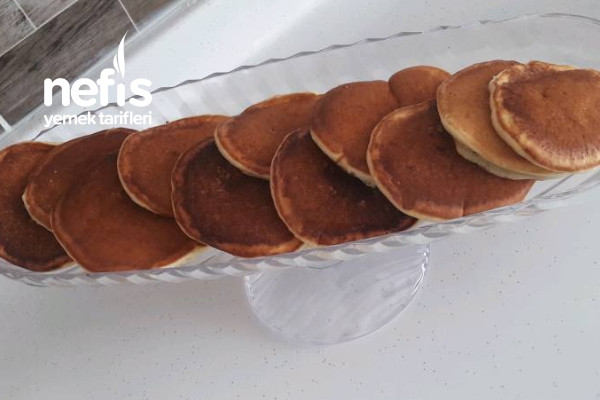 <br />
Equipment for Pancake Definition
1 cup of milk
1 egg
3 tablespoons of granulated sugar
Half a tea glass of liquid oil
1 packet baking powder
1 pack vanilla
1. 5 cups of flour
Pancake Definition Preparation
We whisk the egg, add liquid oil, sugar, baking powder and vanilla. We add the flour and mix it in such a way that no lumps remain.
We pour a measure into the pancake pan we are heating. Adjust its size compared to your own wishes.
We turn it over with an eye.
We take both sides when cooked.
Enjoy your meal.