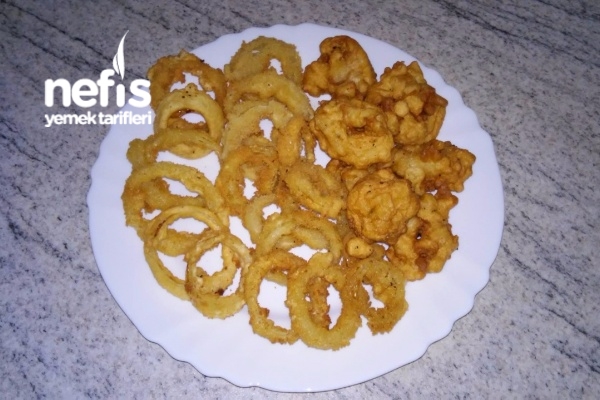 <br />
Equipment for Onion Ring Definition
2 tablespoons flour
1 Cup of flour
1 Teaspoon of paprika
1 egg
Pepper
liquid oil
Onion
Salt
Half a glass of milk (100ml)
For
Outside:
Onion Ring Definition Preparation
Put 2 tablespoons of flour in a bowl. Take an individual container, add black pepper, paprika, milk, salt, flour and eggs and whisk with a whisk.
Chop the onions half a cm thick and put them in a bowl.
Put the onions in flour in the bowl. Then dip it in dough, dip it in breadcrumbs and fry in hot oil.
Enjoy your meal 🙂 <3