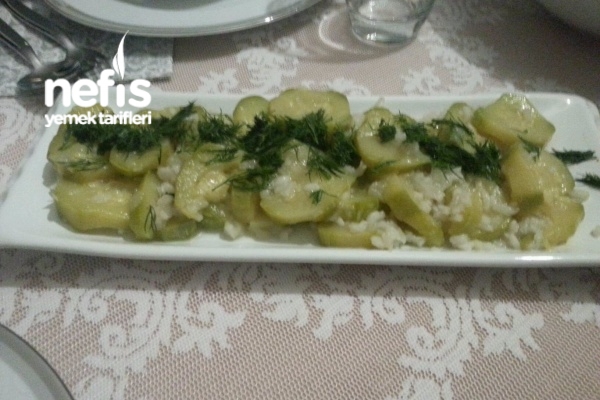 <br />
Tools for Olive Oil Pumpkin Definition
2-3 zucchinis
Half a cup of rice
1 onion
Half a glass of olive oil
1 cup of water
Dill
Salt
Olive Oil Pumpkin Definition Preparation
Hi 🙂
First, onion is chopped and roasted with olive oil. Then the zucchini we chopped and peeled are planted. It is mixed enough. Then water is added. You can adjust the water to keep the bottom. Then you can add the rice and salt and leave it for cooking.
After cooking, you can sprinkle with dill.
A very simple meal. Many people do not like pumpkin, this lean and delicious food can play a valuable role in endearing pumpkin 🙂
Bon Appetit.