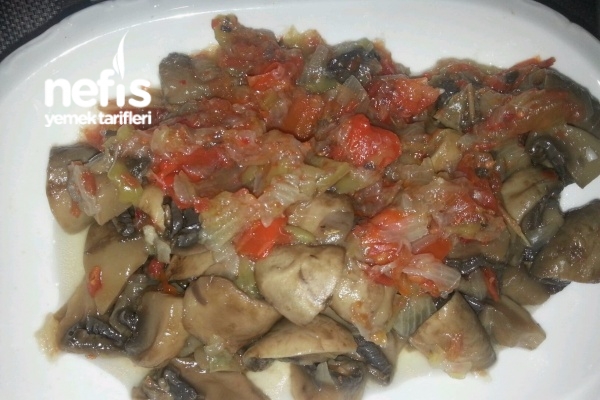 <br />
Equipment for Mushroom Saute Definition
1 capia pepper (if small, can be 2)
2 pieces of green pepper
1 medium onion
Half a kilo of mushrooms
2 tomatoes
Olive oil / Sunflower oil
Salt
Chili peppers
Pepper
Mushroom Saute Definition Preparation
Hi 🙂
First of all, the mushrooms are washed and chopped elegantly and put on hold in the water.
Onion is chopped and roasted in oil. then the peppers are cut into small pieces and added. Tomatoes are grated, added on a little roasted pepper and onions. When the peppers soften, the mushrooms that are removed from the water are added and mixed. There is no need to add extra water as it is in tomato, which will release the water as you mix the mushrooms.
Hengam salt and spices are added, which release enough water. It is kept on low heat until it is cooked.
Mushroom is both a very healthy food and light in terms of zinc;)
Enjoy your meal.