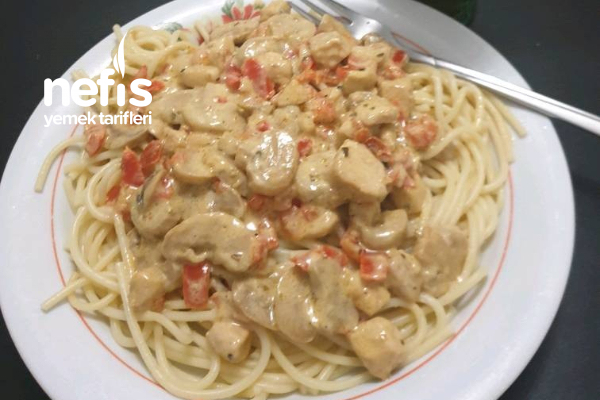 <br />
Equipment for the Definition of Chicken with Mushroom Cream
200 g canned mushrooms or fresh mushrooms
500 g chicken breast
Buy 1 sweet pepper
1 pack of pasta or spaghetti
1 pack 200 g cream
1 teaspoon curry spice
1 teaspoon thyme
Optional salt
1 teaspoon black pepper
3-4 tablespoons of liquid oil
Definition of Mushroom Pasta with Chicken Cream
Boil the pasta as desired.
While the pasta is boiled, chop the chicken breast as you like, close the mouth and cook until the water draws.
When you take the water, add a little liquid oil and add finely chopped pepper and continue roasting.
Peppers add a little mushroom and fry so much.
When the roasting process is over, add a pack of cream and spices and cover the cream.
Put the boiled pasta on the plate and put it on the chicken sauce as required. Bon Appetit.