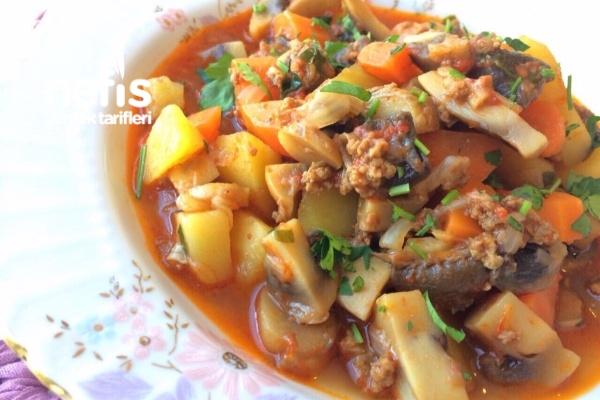 <br />
Materials for Minced Meat Mushroom Definition
1 pack of mushrooms
1 onion
150-200 gr minced meat
2 green peppers (uses extra flavor if available)
1 carrot
1 potato
1 soldier tablespoon of pepper and tomato paste
1 clove of garlic
Black pepper, salt
A pinch of parsley
Minced Meat Mushroom Definition Definition
Chop the onion a little coarsely and let it garlic in garlic with garlic.
Let's add the minced meat and fry. Let's add the diced carrot. Let's add the potatoes after a little roasting.
Let's put the latest paste and let it roast for a few minutes.
Let's add coarsely chopped mushrooms and add some water. (Don't put too much water, it makes water in mushrooms) Put salt and little pepper and cook the mushrooms on low heat before melting.