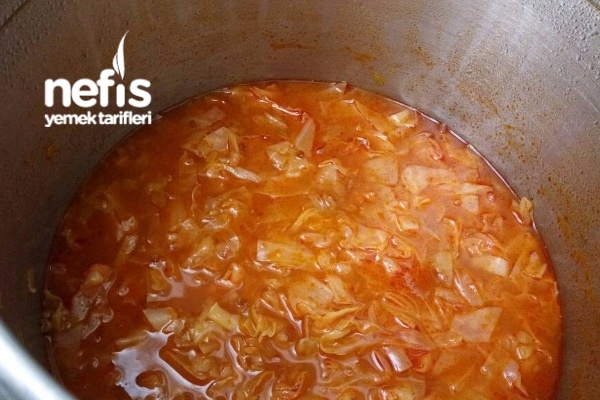 <br />
Materials for the Definition of Mince Kapuska
2 tablespoons ground beef
5 handfuls of white cabbage
1 onion
1 spoon of tomato paste
Mince Kapuska Definition Preparation
Chop the onion and kill in oil.
Add the minced meat and cook.
Add the tomato paste.
Add some hot water.
Add the cabbage and mix well and close the lid of the pressure cooker.
Kapuska cooks better in pressure.
After 10 minutes, carefully open the lid of the whistle again.
Add salt and enough water and close the lid.
Your meal is ready after 10 minutes.
Bon Appetit.