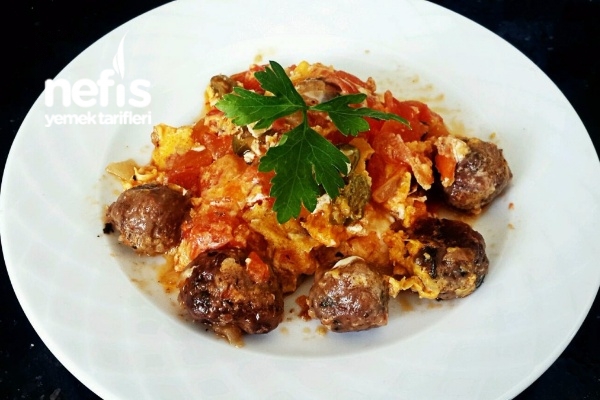 <br />
Equipment for the Definition of Meatball Menemen
Always used materials were used for meatballs. I have used the meatballs that have increased before.
For Menemen:
1 onion
3 tomatoes
1 large charliston pepper
3 eggs
Definition of Meatball Menemen
We fry the meatballs in low fat. After frying, we throw the onions and peppers that we cut into cubes. After cooking, we throw tomatoes. We throw the salt and the seasoning if anyone wants. When they are cooked, we break the eggs.