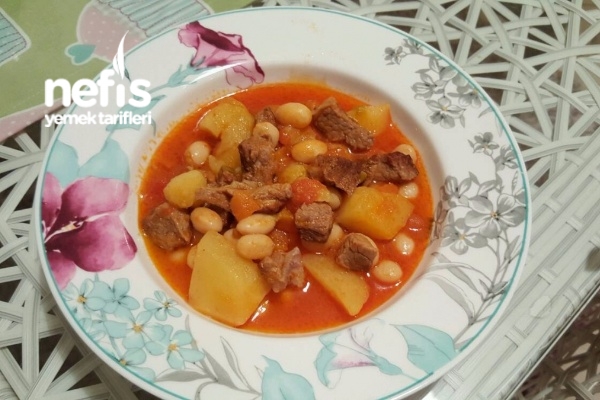 <br />
Materials for the Definition of a Succulent Bean Meal
Beef half a kilo
2 carrots
1 bowl of beans
3 green peppers (I used bell pepper)
3 medium length potatoes
2 tablespoons butter
3 tablespoons of olive oil
Spice on request (I didn't use it because of my baby)
1 liter of boiling water
If there is any broth attached in the freezer. (I use it on all my meals because of my baby)
Meat Bean Definition Definition Made
Let's get our beans wet one night before (I used it in my freezer)
Let's boil our beans in 2 cups of water until the foam comes out.
Let's finely chop our meat in cubed form and boil our meat until blood comes out.
Let's melt the butter and add the olive oil.
Let's lightly fry our finely chopped peppers and carrots that we chop into cubes, then add our potatoes, meat and beans and fry them a little. After lightly roasting, add our hot water and cook for 35-40 minutes. Let's add our spices and salt close to the stove and cook for 5 minutes.
Bon Appetit.