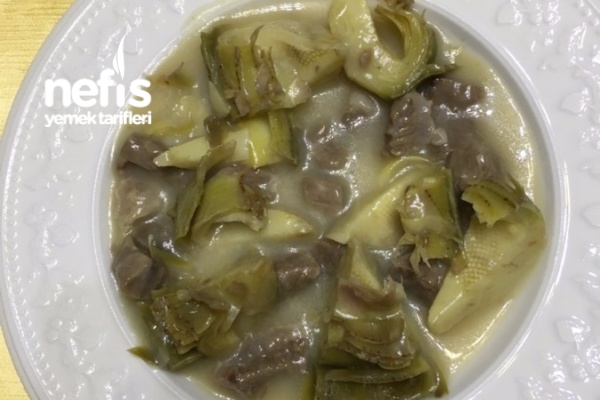 <br />
Tools for Meat Artichoke Meal Definition
4 head artichokes
500 g beef cubed (can be lamb)
To hold;
juice of 1 lemon
Salt
1 tablespoon flour
For cooking;
1 tablespoon flour
1 lemon juice
6 cups of water
Salt
2 tablespoons of liquid oil
Artichoke Meal Definition Definition Made
First, we put water in a container and put the materials to wait. Then we cut the stems and upper hard parts of the artichokes and divide them into 4 modules and clean their feathers. We throw the water of artichokes that we cleaned so that it does not darken. We are boiling our meat in the pressure cooker.
Then we take our oil and boiled meat in a saucepan and roast it. We add the water, salt, flour and lemon juice and boil. Finally, we filter and add artichokes. We cook on medium heat for 45 minutes. Bon Appetit.
Note: the cooking deadline may be longer. Occasionally inspect and cook.