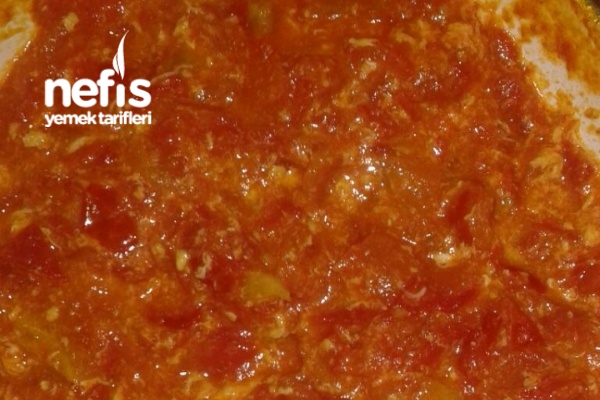 <br />
Equipment for the Definition of Menemen Production
2.5 teaspoons of oil
1 teaspoon salt
2 large tomatoes
1 egg
Menemen Production Definition Definition
We put the salt in the pan with oil. Then we straighten the tomatoes little by little, do not peel the peel of the tomato alone, but in the main flavor peels. 🙂 Tomatoes
when it boiled and the tomatoes melted and shrunk, so it became menemen. 🙂 Then we break the egg, I broke 1 because I do not like white rather than menemen, but if you love you can break as much as you want.
Enjoy your meal now.