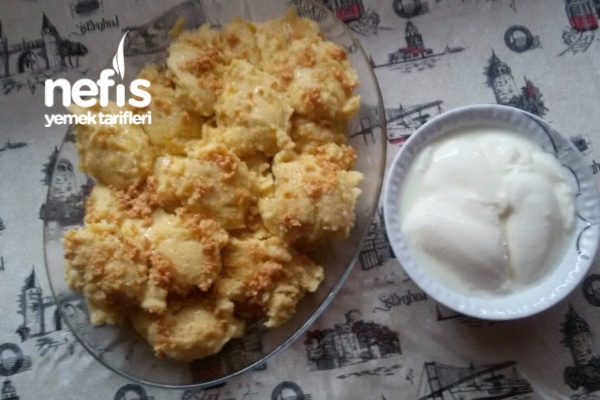 <br />
Equipment for the Definition of Malay (Zonguldak Region)
1.5 tea glasses of corn flour
Wheat flour
Salt
Water
For
Above:
Milk raw (you cannot find the cow with the other one)
Butter also happens.
Yogurt with it when serving.
Definition of Malay (Zonguldak Region)
5 cups Water is boiled. Let's add the salt until it reaches the custard consistency and mix the flour by pouring it little by little. If it does not stick to the spoon, it has happened.
Soak your spoon into the water and take it out. Let's put the spoon spoon on the serving plate.
Let's pour over milk or butter.
Yogurt is a must. ????
Serve hot.
Enjoy your honey honey. ????