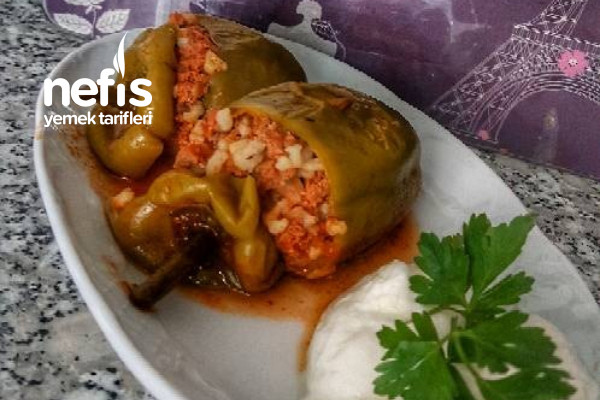 <br />
Materials for Definition of Main Style Stuffed Peppers
8 bell peppers
half a kg ground beef
rice rather than half a glass of water
cumin
salt
pepper
chili peppers
1 medium onion
1 tomato
for cooking
1 tablespoon tomato paste
some salt
hot water
Main Method Pepper Stuffed Definition Definition
Let's wash the peppers by emptying them and pierce the lower parts with the help of a knife.
Let's chop the onion and put the minced meat into rice. Let's grate the tomatoes and add them and add the spices and knead them.
Let's fill our minced meat sauce into the cleaned peppers.
Let's dissolve 1 tablespoon of tomato paste and a little salt in hot water.
Let's string our stuffings.
Let's fill the water we boil in another place until the fillings pass and cook on medium heat.
When the peppers soften, you can eat with pleasure.