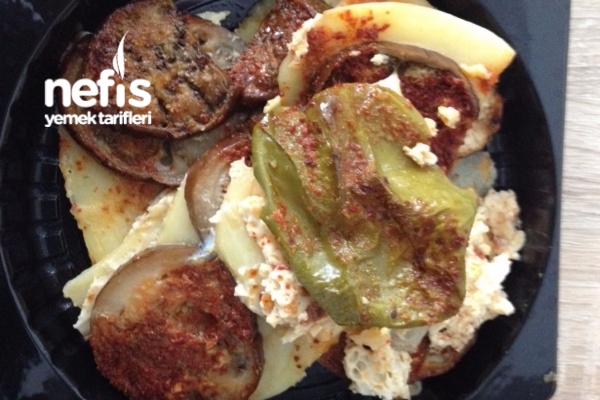 <br />
Materials for Light Practical Baked Potato Definition
For SOS:
1 egg
Half a glass of milk
Half a glass of liquid oil
Some salt
Optional take pepper and cumin
Light Practical Baked Potato Definition Definition
First, we set our oven to open and warm up.
Then we grease the tray and place the potato, eggplant and pepper that we cut round in order, and finally pour the sauce on it and you can adjust the heat for yourself because each dish is different in each ready oven, you will know that the potatoes will be fried with red pepper ???? I cooked for 15 minutes at 200 radios and get ready to serve. ❤️❤️❤️ ????????????????