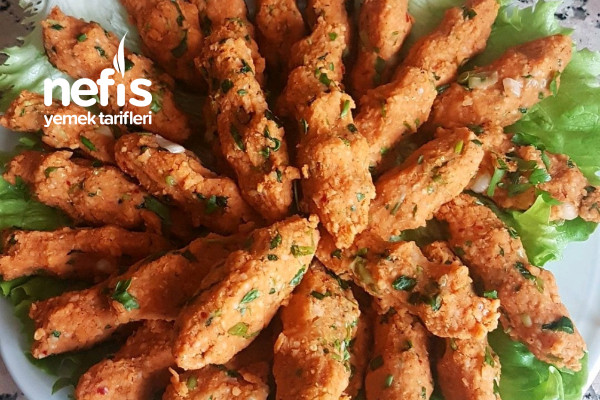 <br />
Lentil Patties Definition
Take 1 cup lentils
2 glasses of water
1.5 cups bulgur with meatballs
1 nectarine onion
3 tablespoons of liquid oil
1 tablespoon tomato paste
1/2 (half) parsley
1/2 (half) spring onion
1 teaspoon salt
1 teaspoon of paprika
1 teaspoon of black pepper
Lentil Meatball Description Definition
We boil our lentils in water. We close the stove.
We add the bulgur on the lentils that absorb the water and close the lid of the pot.
After waiting for half an hour, we pour the lentil bulgur mixture, which is roasted and softened with oil, onion and tomato paste on one side.
We knead when it comes to consistency that won't burn hands.
We add the spices and knead again.
We add the greens and knead again and take small modules and squeeze them. We serve with curly.
Enjoy your meal ????.