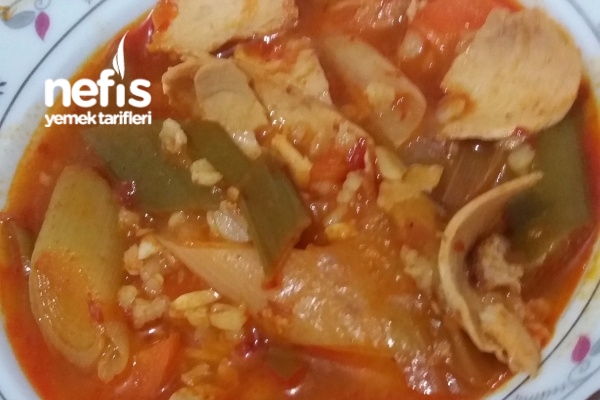 <br />
Materials for the Definition of Leek with Olive Oil (Doner)
1 kilo leek
1 large carrot
2 sugar cubes
3 cloves of garlic
1 coffee cup olive oil
Salt, pepper
1 tablespoon of pepper paste
1 tomato
1 lemon or pomegranate minus
2 tablespoons of rice or bulgur
Optional chicken
Definition of Leek with Olive Oil (Doner)
Extract and wash the leeks, chop 4-5 cm in length or chop flat. Wash the carrot and cut it into the desired form.
Rotate the carrots and garlic with olive oil in a saucepan. Then put the informal ingredients in the pot, add the sugar and sauté a little.
Cook with rice and enough hot water to cover. You can optionally put lemon or pomegranate molasses close to cooking. When it softens, cover the bottom. Bon Appetit.