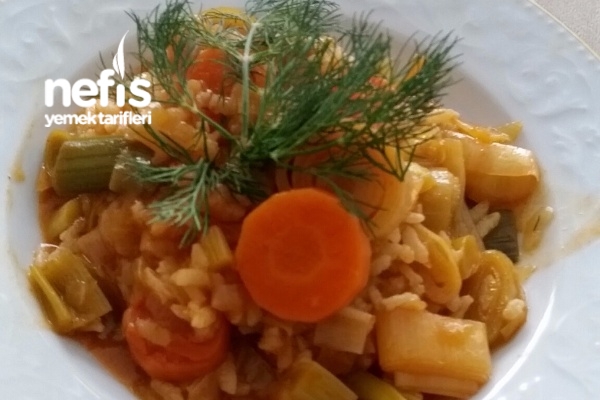 <br />
Materials for the Definition of Leek Meal
5 leeks
2 carrots
2 tomatoes
1 nectarine onion
1 teaspoon tomato paste
Leek Meal Definition Definition
We cut our sorted leeks equally rounded.
After cutting, we wash it abundantly and leave it on the strainer to drain its water.
Meanwhile, we cut 2 carrots and tomatoes. We take our onions, which we chop for cooking, and sauté with enough oil. After the onions are pink, we add the carrots and tomatoes and sauté them. Then we add the leeks, which drain the water, blend all of them, close the lid and let it brew. When the leeks soften, we add hot water at the level of the food, add salt and let it boil.
Bon Appetit ????