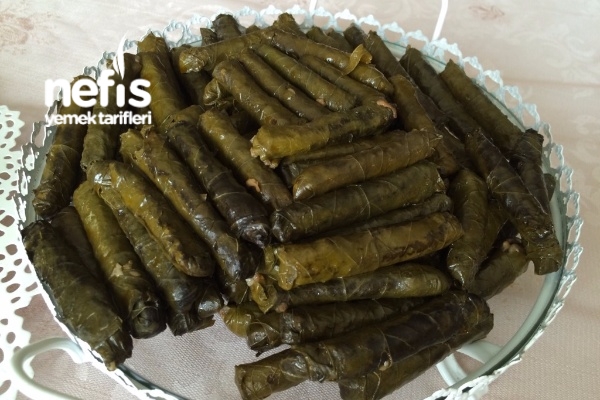 <br />
Materials for Definition of Olive Oil Leaf Wrap (Çiğden)
250 grams of fresh leaves
2 cups of rice
2-3 dried onions
Half a bunch of parsley
Half a bunch of fresh mint
Or 1 spoon of dried mint
Pepper
Buy pepper
1 heaped tablespoon of granulated sugar
3 – 4 glasses of olive oil
Salt
Definition of Olive Oil Leaf Wrap (Çiğden)
First, we wash the leaves, then put it in a pot, put water in it, add salt and boil until our leaves are soft.
We extract and wash the rice and add the onions finely and add them into the rice.
Let's add salt-pepper, pepper, sugar, 1/2 cup oil and water and mix them together. Put the stems of the leaves in a flat pot at the bottom, lay a layer of leaves on it
We can divide and use the big ones in half as they have small leaves.
Let's put a spoon inside the hairy faces of the leaves and wrap them.
Sort the stuffing on the leaves
Put enough water on it with the remaining oil
First, cook on low heat
After cooling, serve with yogurt
Note: When cooking in a steel pot, reduce the water.
Verse!