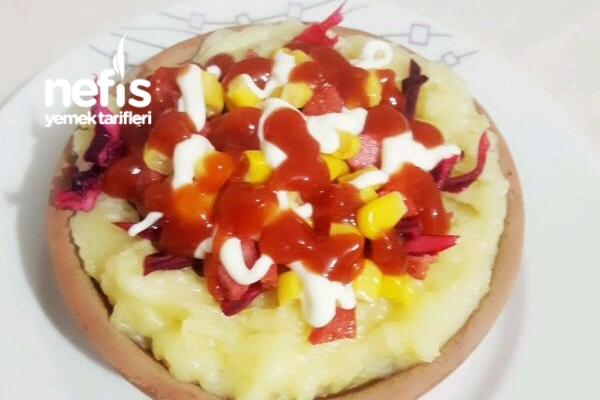 <br />
Materials for Definition of Baked Potatoes
5-6 potatoes
1 tablespoon butter
1 full bowl of cheddar cheese
Salt
Internal materials:
1 cup gherkin pickles
1 bowl Canned corn
Sausage
Kale salad
For
Above:
Baked Potato Definition Definition
Peel the potatoes and boil them in the pressure cooker, then place them in a bowl and mix butter with salt and mix it with salt to a puree.
Chop the marinade in small pieces just like sausages but lightly fry the sausages in a little oil and fill the potato stew with a space in the casserole gates, you can add the inner ingredients and pour ketchup mayonnaise and serve. Bon Appetit ????????????