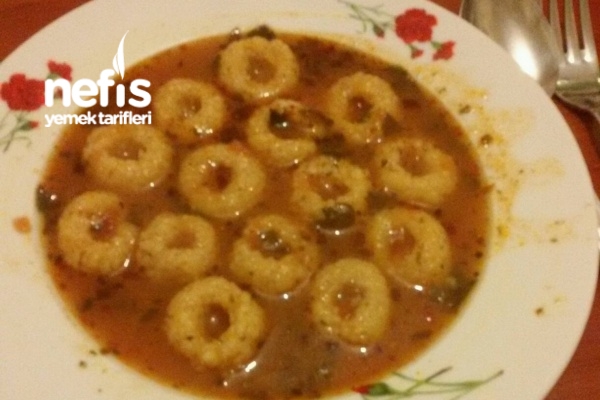 <br />
Tools for Definition of Juicy Fellah Meatballs
2 cups bulgur with meatballs
2 cups of hot water
3 tablespoons of heaped flour
2 tablespoons starch (if not, you can add flour)
1 tablespoon tomato paste
1 teaspoon of mint
1 teaspoon salt
Half a teaspoon of thyme
1 egg
To boil:
Boiling water
1 teaspoon salt
A few drops of lemon
For the sauce:
Half a tea glass of liquid oil
1 tablespoon butter
2 tomatoes
1 and a half tablespoons of tomato paste
Eye decision parsley
1 and a half teaspoon of mint
1 and a half teaspoons of pulbiber
1 teaspoon thyme
1 and a half teaspoon of salt
2 cloves of garlic
Juicy Fellah Meatballs Description Making
We put the bulghur in a bowl and put our hot water on it and wait for it to pull it neatly for half an hour. We make a little bigger than the marble and roll it in our hands, we make a light pit with a little finger in the middle, we make it until the dough is finished, we put our water in the pot and boil it, we put salt and a few drops of lemon in the boiling water, we throw our meatballs into the water and start boiling, the meatballs come out on the colander when boiled, the meatballs come out on the colander. we take it on a plate, we take the liquid oil and butter in another pot, we throw and paste the tomatoes we grate in the melted oil, we put the tomato on top of the tomatoes that release the water, and after roasting the tomato, we also throw the finely chopped garlic, a little min. After it is rolled, we add the parsleys that we chop finely, add a few or two mix the meatballs from the water we boil, and add the boiled meatballs to the pot. After boiling for 5 minutes after boiling, check the salt, add it if it is missing, not everyone has a taste of salt and you can serve hot food ready, bon appetit ????