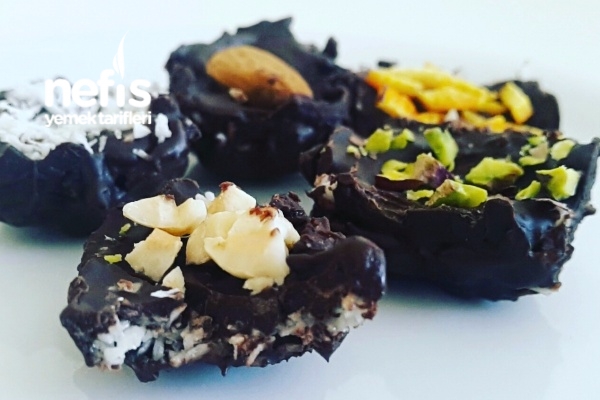 <br />
Housing Production Practical Materials for Cocostar Definition
6 square dark chocolate
1 handful of coconut
1-2 teaspoons of honey
Nuts you want (if not available)
House Production Practical Cocostar Definition Making
The healthiest and most practical cocostar you can do in the household.
Melt and pour some dark chocolate in the molds, keep them in the freezer for 5 minutes, then mix the coconut with honey and press it onto the frozen chocolates. Pour the remaining chocolate that you melted on top. If you want, add dried nuts, put it in the freezer and don't need to stay too long.
Note: I used 6 square dark chocolate for 5 cocostars.
Note: You can follow my Dietitian Esengül Işık instagram page for delicious, practical food and dessert definitions, healthy and wrong nutrition, weight loss, weight gain, diabetes, metabolic surgery, obesity surgery, sports nutrition and everything you wonder.