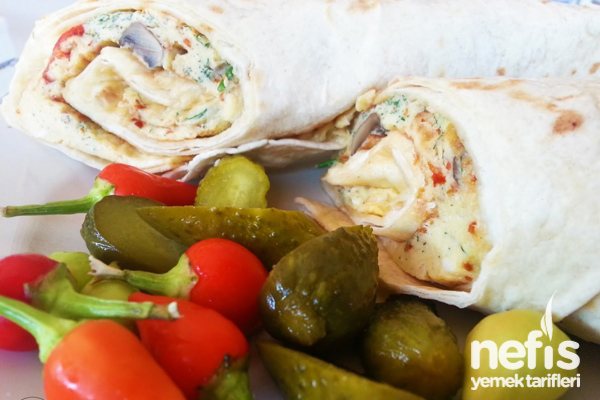 <br />
Materials for the Definition of Herbed Mushroom Omelette Wrap
2 eggs
1 or 2 round lavash bread
1-2 branches of dill (finely chopped)
2-3 pieces of mushrooms (thinly sliced)
1 piece of green or pepper
Olive oil
Pepper
Salt
Herb Mushroom Omelet Wrap Definition Made
Beat the eggs in a bowl by adding salt and pepper. Add the dill and mix.
Start 1-2 tablespoons of olive oil in the pan and start roasting pepper and mushrooms.
When the mushrooms are cooked, add the grassy egg that you whisk. Cook both sides of the egg. By the way, if you want, you can heat the lavash in an informal pan. Lavash is more delicious when it gets hot. Put the omelet on top of the lavash and roll it up. Gherkin pickles and ornamental peppers are well spent. Enjoy your meal in advance.